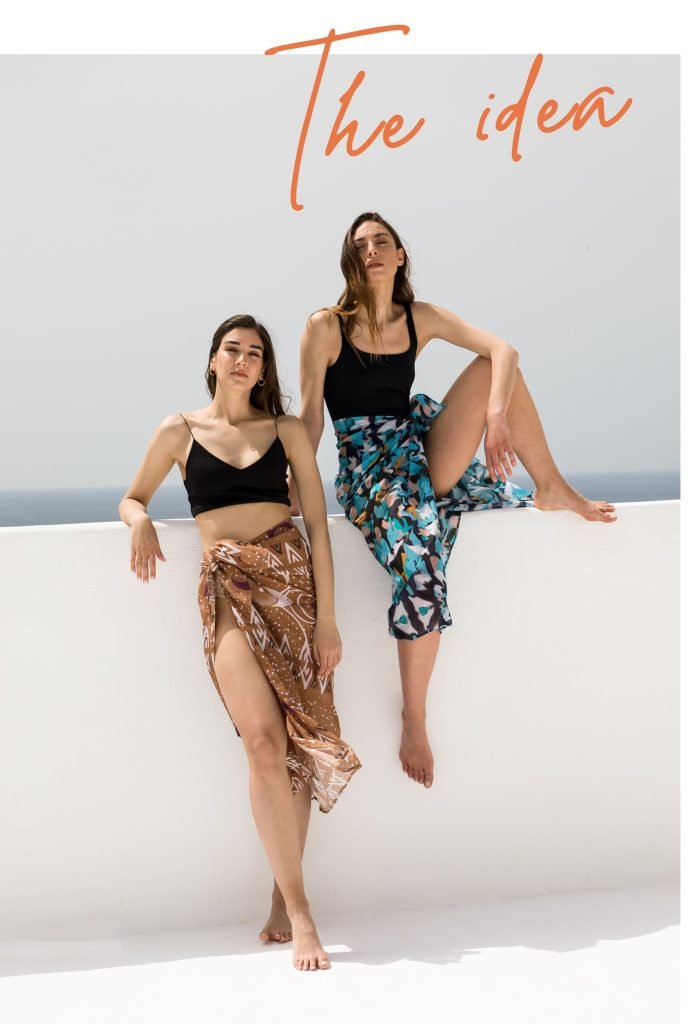 "Daphne Alex" is a Greek brand founded by the designer & illustrator Daphne Alexiadou in 2021. Inspired by the carefree feeling of summer, this new beginning started with limited collections, including airy kimonos to everyday sets, pareos, and accessories. The brand is characterized by its bold and cheerful prints, which are designed by hand, and serve only one goal: to create colorful clothes for all women, to celebrate life in. We like to design unique clothes for unique women who choose to wear whatever makes them happy and comfortable.
All of our prints are created by Daphne, and used exclusively for each garment. Our patterns are uniquely designed from scratch, first by hand and then digitally. Until it reaches its final form, every pattern goes through many creative stages and color combinations. Our prints are inspired by our eternal love for the Greek summer, flowers, animals, and all shapes and colors that nature has to offer. We carefully examine all colors and shapes and we try putting those lovable details on our clothes. The aesthetic of our brand is based on vibrant prints and a feminine spirit and every garment is intended to be a work of art itself. We simply believe that by paying attention to all the inspiring details around us, we can only create things that we love and make us feel good.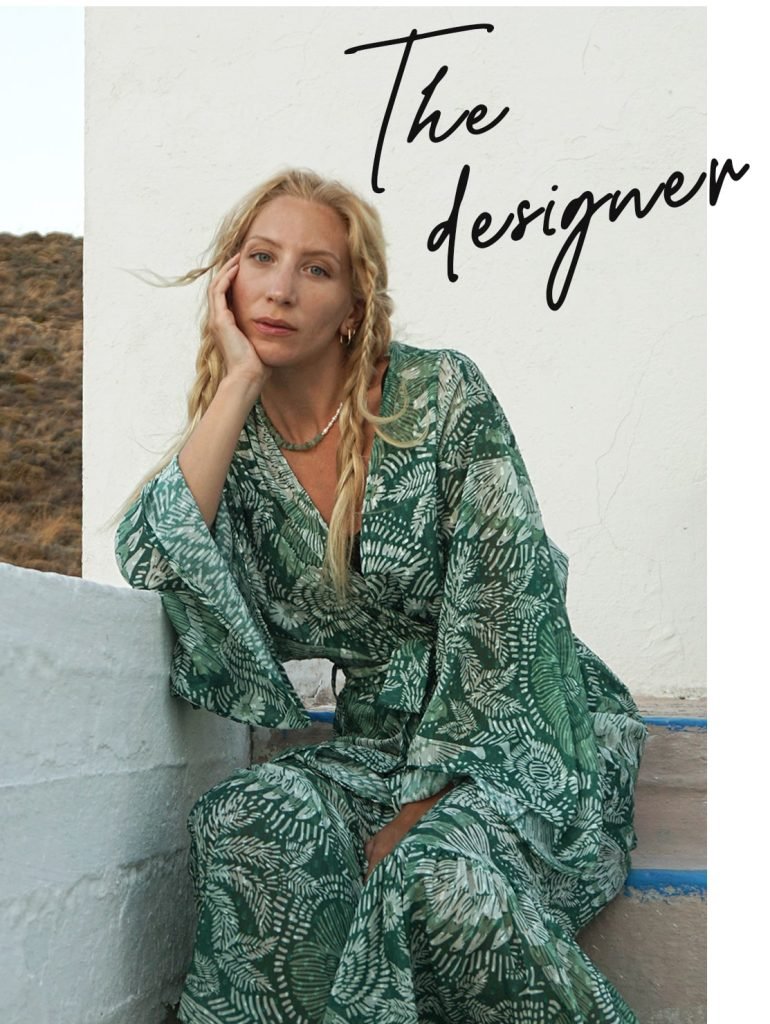 Daphne Alexiadou is a self-taught textile designer and illustrator from Athens, Greece. She began her studies in the field of marketing and advertising, but her love for fashion and styling led her to additional Fashion design studies. During that time she began to experiment with graphic design, prints, and illustrations that she later developed and embraced as her art. Being a designer was a sure path for Daphne since it is something that she dreamt of from a very young age.
Her work is based on bold colors and shapes and weaves together exotic patterns with playful energy. Her artistic style has been praised as very original and eye-catching, and her illustration work has been selected over the years by many clients for successful use on clothes, accessories, packaging, and marketing material.
Our values are important to us and an important part of our identity. Daphne Alex is a brand that firmly supports and believes in the "Made in Greece" idea. All stages of our production, from the design, to printing, cutting, and sewing are done proudly in Greece. Our garments are products of slow fashion, which means smaller production and minimum waste of clothing material.
Every limited collection that we make is dedicated to all the beautiful women around the world. Through our bright colors and patterns, we would like to inspire you to be different, bold, powerful, and confident in your own skin.